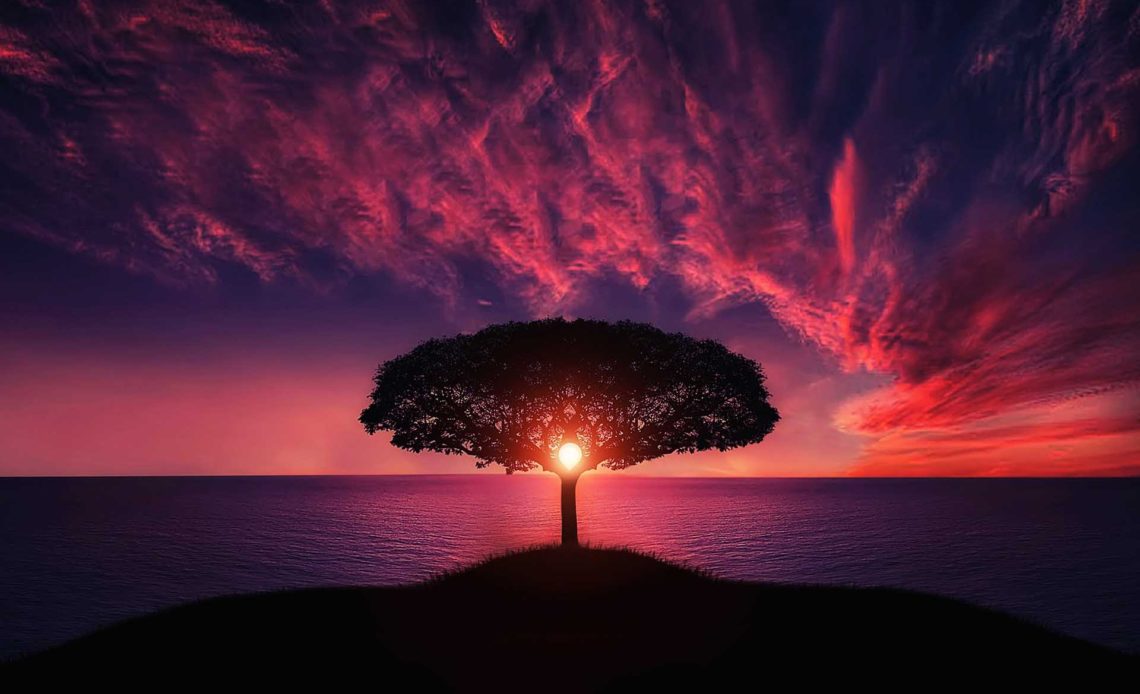 Nature has many secrets some are revealed and some are yet to be. Similarly, there are many secret places n the world that are extremely beautiful and untouched but worth visiting.
If you are a travel lover and photographic giant then these amazingly beautiful and hidden places are perfect for you to visit at least once in a lifetime for an unexpected experience.
To make it clearer, here I am going to share some secret places in the world that you should check out and visit with friends. Let's start the journey.
The Forest Lake, Russia
This will be your luck that you actually found the location of this beautiful place as this is located under the really dense forest of Russia but actual location is unknown till now.
Really grateful to air photography and person who discovered and captured this place so we can now see this beautiful lake at least in the picture and never know if you can start searching and can find this place by destiny. Go for it.
Honokohau Falls, Maui
Well, if you are a true photographic lover and loves to capture beautiful waterfalls then this place is perfect for you but reaching at this place is not that easier task.
You can reach at this place only by helicopter from Maui Island to experience the beauty of this gorgeous waterfall that is around 1119 feet highted but really inaccessible by walking or through vehicles.
Tepui, Venezuela
If you are a nature lover then this place will attract you more than anything else as this place is an unexperienced and one of the secret places in the world which is a combination of beautiful mountain ranges of Tepui.
Tepui means 'home of the Gods' and this place really fulfils its meaning because of its beauty but reaching at this place is really a difficult task because it is not connected with any mountain range.
Shetland Islands, Scotland
Well, this place is truly heaven for introverts as you will find less people at this place than puffins. This place is extremely beautiful and blessed by nature to experience the magic.
Just imagine the circumstances that you are surrounded by a natural and peaceful place without any disturbance of people, pollution or noise. Surprisingly, you will find a remote Island named Foula which consist only 40 people and one shop.
Son Doong Cave, Vietnam
If we are talking about the natural and beautiful places then the list can't be completed without including cave places and San Doog Cave is considered as one of the most beautiful secret places in the world.
This amazing cave is situated at Phong Nha Ke Bang National Park of Central Vietnam. This cave came into notice in 2009-2010 when British Cave Research Association explored this place and since 2013 people are allowed to visit this place.
La Fortuna, Costa Rica
This place is perfectly designed for photographic lovers as this place is one of the untouched and secret places in the world that are extremely beautiful and amazing.
This place consists of amazing and long waterfall as well as geo thermal hot spring and a neat and untouched volcano named Arenal. You can experience the natural beauty without any distraction here.
Tsingy de Bemaraha National Park, Madagascar
Tsingy means "where one can only walk on tiptoe" that reflects and can be experienced when exploring this beautiful place that lies under the Tsingy de Bemaraha National Park, Madagascar.
This beautiful place is a home to many rarest plant species and animals that's why it is called as one of the best secret places in the world. The beauty of this place just can be imagined and explored can't be written in words.
Socotra, Yemen
Socotra is a really beautiful four islands archipelago which is situated in the Arabian Sea. This place consists of approximately 800 rarest species of flora and fauna.
Surprisingly, some species of flora and fauna are more than 20 million years older. This place is a perfect destination for photographic lovers and you will not regret visiting this place.
Also Read: Destinations for Solo Travelers